Polytrib 2018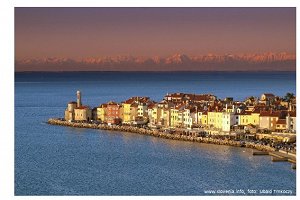 The 3rd International Conference on Polymer Tribology, PolyTrib 2018, was held on the 24th and 25th of September 2018 in Portorož, an attractive Slovenian resort town by the seaside.
The main topic was Polymer Tribology, with a dedicated session on polymer gears as a current industry hot topic and an International workshop on Polymer Tribology. The workshop was organised by the Tribology research group from Luleå University of Technology (Sweden), Kyushu University (Japan) and Laboratory for Tribology and Interface Nanotechnology from University of Ljubljana (Slovenia) and supported by STINT, Sweden-Japan 150 Anniversary Grants.
PolyTrib 2018 attracted a variety of participants from both academic and industrial backgrounds. The conference had 70 attendees altogether from 11 different countries, including participants from Africa and Asia, coming from 5 research institutes, 13 universities and 20 companies.
The conference consisted of 27 presentations and 2 posters, including 4 invited lectures, given by prof. dr. Valentin Popov (Technical University of Berlin, Germany), prof. dr. Yoshinori Sawae (Kyushu University, Japan), prof. dr. Roland Larsson (Luleå University of Technology, Sweden), prof. dr. Tetsuo Yamaguchi (Kyushu University, Japan) and dr. ing. Ulrich Kissling (KISSsoft, Switzerland). The event was very well received by everyone.

You can find more information in the Final programme.

Some photos from the event can be found here.