Polytrib 2016
The 2nd International Conference on Polymer Tribology, PolyTrib 2016, was held on the 15th and 16th of September 2016 in Ljubljana, the capital of Slovenia.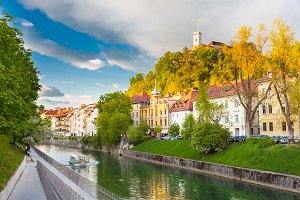 The main topic was polymer tribology, with an added emphasis on polymer gears, which are a growing industrial trend.
The conference attracted participants from 18 different countries. Academic and industrial institutions were almost equally represented, as PolyTrib 2016 was attended by 18 research institutions and 23 companies.
The conference consisted of 31 presentations and 7 posters, including 5 invited lectures, given by Prof. dr. Klaus Friedrich (Technical University of Kaiserslautern, Germany), dr. Aljaž Pogačnik (KissSoft, Switzerland), Prof. Nazanin Emami (Luleå University of Technology, Sweden), dr. Janez Navodnik (Navodnik d.o.o, Slovenia), and dr. Jennifer Renee Vail (DuPont, USA). The event was more than positively received and had great attendance.
You can find more information in the Final Programme.
Some photos from Polytrib 2016 conference can be found here.