Polytrib 2014
The 1st International Conference on Polymer Tribology, PolyTrib 2014, was held on the 11th and 12th of September 2014 in Bled, Slovenia.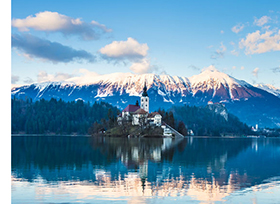 The conference addressed the tribological challenges of polymer materials and associated aspects regarding the industrial applications, their design and modeling, materials selection and properties, manufacturing issues, recent advancements, growth potential and others.
Despite being only the 1st conference, it was attended by over 70 participants from 11 different European countries. It is also important to note that the conference participants came from 17 different research institutes and 20 companies, with as many as 34 participants coming from companies that are related to the tribology of polymer materials.
The conference featured 20 lectures, of which 6 were given by invited lecturers. Additionally, 5 contributions were also presented in the poster session.
More details can be found in the PolyTrib 2014 Final Programme.
Some photos of the event can be found here.